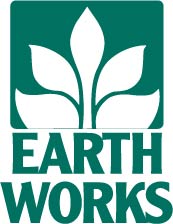 Earth Works of Jacksonville is a local family owned company providing comprehensive landscape services to Northeast Florida since 1988. They recently designed, built and donated the water feature for Catty Shack, a nonprofit wildlife sanctuary.
The water feature is currently being enjoyed by three Siberian tigers, Rocky, Adrian and Haley.
For more information about Earth Works,www.EarthWorksJax.com or Facebook

Catty Shack provides a safe, loving and forever home to endangered big cats, including tigers, leopards, lions, cougars, bobcats and other rescued wildlife. Serving Duval, St. Johns, Clay, Nassau, and Baker counties, the organization also raises awareness and educates the public about the plight of the cats in the wild as well as in captivity.
Its primary focus is rescuing exotic animals from potentially life-threatening situations. The sanctuary doesn't breed, trade, sell, or buy any of its residents.

Donations and volunteers are always welcome at Catty Shack Ranch. For more information about the wildlife sanctuary, CattyShack.org or Facebook
Don't forget to check out the feature in Booth #541
Be sure to stop by Booth #541 to check out Earth Works and Catty Shack. Register to win prizes, take a photo and learn more about Catty Shack!