The Official Bathroom Remodeling Company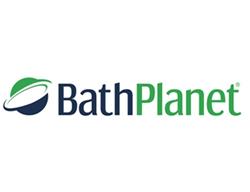 You don't have to wait a minute longer to get the bath of your dreams! We have a unique system for "magically" transforming your bathroom faster, easier, and more affordably than you ever thought possible. We offer a wide selection of solutions for your bathroom remodeling needs including: acrylic bath and shower systems, like replacement bathtubs, wall surrounds, shower liners and more. Plus, we offer cutting edge accessibility options like tub-to-shower conversions, walk-in tubs, and barrier-free showers. No matter what solution you choose, you can feel confident we will install a beautiful bathroom. With us there's no need to take on a messy, expensive, time-consuming, and stressful remodel. We can give you a beautiful new bathroom in about a day, at roughly half the cost of traditional remodeling! Our state of the art materials are durable and nonporous so your heavy cleaning & scrubbing days are gone forever. You'll be amazed by what you see! And rest assured knowing that we are backed by the Good Housekeeping Seal and provide our customers with a lifetime warranty on our bath and shower systems. Please don't hesitate to contact us today and become our next satisfied customer!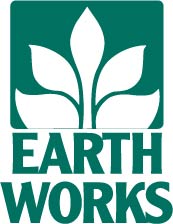 Earth Works is a local family owned company providing comprehensive landscape services to Northeast Florida since 1988. With our full service Garden Center, creative landscape designers, experienced landscape installers, and committed lawn maintenance crews we can help you with all your exterior design needs.

Just pick your paradise! From lush landscaping including relaxing water gardens with cascading waterfalls, perfect paver patios around flaming fire pits or glowing gas fireplaces, to pergolas built to last covering decked out summer kitchens, all lit by mood setting landscape lighting, decorated with colorful container gardens and surrounded by beautifully maintained lawns.

With Earth Works' you can have it all!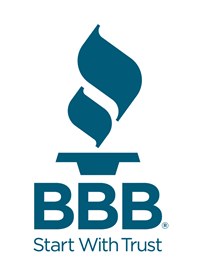 Since 1987 BBB Serving Northeast Florida & the Southeast Atlantic has been committed to promoting trust in the marketplace. We encompass an area of 57 counties, providing assistance to both consumers and businesses alike. BBB's mission is to be the leader in advancing marketplace trust. BBB's vision is an ethical marketplace where buyers and sellers can trust each other. BBB Serving Northeast Florida & the Southeast Atlantic is an unbiased source of information, offering expert advice that is free of charge and easily accessible.

BBB sets standards for ethical business behavior and monitors compliance. Almost 400,000 Accredited Businesses meet and commit to our high standards.
BBB helps consumers identify trustworthy businesses, and those that aren't, through more than 4 million BBB Business Reviews.
BBB sets standards for and evaluates thousands of advertisements each year to ensure that people can trust what advertisers say.
BBB sets standards for and evaluates the practices of thousands of charities so that donors know where their money is going.
BBB coaches businesses on ethical behavior and how to build stronger, more trusting relationships with their customers.
BBB offers its national and local consumer services online and in person. Through our efforts, BBB helps millions of people each year.
Visit us at
www.BBB.org
The Official Kitchen Remodeling Company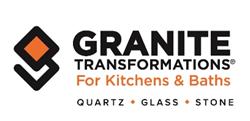 If you want to remodel your bathroom or kitchen but are worried about the time and effort involved, you need Granite Transformations! We can give you the kitchen or bathroom you've been dreaming of with no demolition and minimal installation time. Our engineered stone slabs are custom fabricated off-site and then installed over existing services - kitchen countertops, shower walls, tub walls, backsplashes, fireplace fronts and more, usually in one day with no intrusive demolition! Our amazing stone material is non porous, maintenance free, and is heat, stain and scratch resistant. And all of our certified installers are employees of our company. We don't sub out our installations in order to provide our customers with consistently exceptional quality. And we also provide them with a lifetime warranty! Because of these facts, we are A+ rated by BBB, Angie's List Super Service winners, and are proud that over 50% of our business is repeat business, customer referrals or word of mouth references. We currently have over 4,700 satisfied customers in the greater Jacksonville area. Please don't hesitate to contact us and become our next satisfied customer!
Thank you to our sponsors & partners