Hurricane Resource Center: Top Tips
Last year, the fall edition of the Jacksonville Home + Patio Show fell just two weeks after Hurricane Irma swept through North Florida. In response, the show created a Hurricane Resource Center for guests to help with clean up questions. This year, the Hurricane Resource Center is back to help with preparedness -- as the community collectively crosses fingers for a less active storm season.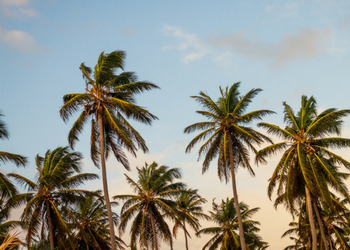 In advance of the show, here some top tips to prepare your home during hurricane season:
1.Check Doors and Windows. WIth the high winds and potential for flying debris during a storm, it's important that homeowners protect doors and windows. Some might want to look at hurricane shutters, and doors should be checked for the security of the hardware.
2. Clean Up Landscaping. Should a storm approach, make sure your landscape is free of debris. Because of the winds, make sure to prune trees and remove dead branches in the days before and approaching storm. Also remove any patio furniture and other loose items outside that can get blown around.
3. Gauge the Garage. Garage doors are real weak spots for hurricane-force winds. Double check that your garage door is installed to withstand hurricane force winds.
4. Clear the Gutters . While you should always keep your gutters and downspouts clean, it's particularly important to make sure nothing blocks flowing water during a storm.Conduct a visual inspection of your gutters and downspouts to be sure nothing blocks the flow of water from your roof and away from your home.
5. Stay Stocked. No matter what the forecast, Floridians should always keep basic supplies on hand. Suggested items includes three-day supply of items like candles, batteries, drinking water, foods that don't require refrigeration etc. Make sure you have a battery operated TV and/or radio with the appropriate sized batters so you can stay in touch in the event of power outages.
The Jacksonville Home + Patio Show takes over the Prime Osborn Convention Center September 27-30, 2018. With hundred of home improvement experts to speak with and tons of workshops to participate in, this is a must-attend event for Jacksonville homeowners. Get your tickets NOW!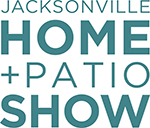 PRIME OSBORN CONVENTION CENTER
SEPTEMBER 27-30, 2018
Aug 30, 2018, 20:00 PM